Fighting AMR in hospitals
What can you do as a healthcare specialist against antibiotic resistance?
Health care workers have a vital role in preserving the power of antimicrobial medicines.
Inappropriate prescribing and dispensing can lead to their misuse and overuse if medical staff lack up-to-date information, cannot identify the type of infection, yield to patient pressure to prescribe antibiotics or benefit financially from supplying the medicines.
Inadequate hygiene and infection prevention and control in hospitals help to spread infections.
Source: World Health Organization. Global action plan on antimicrobial resistance. Geneva: WHO; 2015. Available from: http://apps.who.int/iris/bitstream/10665/193736/1/9789241509763_eng.pdf?ua=1.

ECDC – materials for professionals in hospitals and other healthcare settings:
key messages, factsheets, posters, checklists
Prevention of increasing antimicrobial resistance
Limiting antibiotic use – use antibiotics only when required and inform patients about it 
Appropriate antibiotic treatment as soon as possible –

rapid diagnostic

Correct determination of the duration of antibiotic therapy
Monitoring and mapping the drug-resistant infections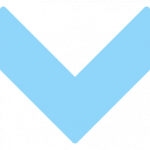 What to do at the hospital level?
Set up an antimicrobial stewardship team:
Antimicrobial stewardship teams in hospitals are encouraging optimal use of antimicrobials.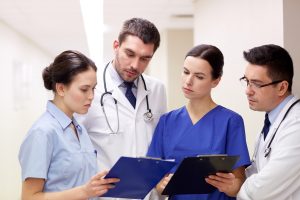 The goals of antimicrobial stewardship are to help practitioners pick the right drug at the right dose and duration of therapy while preventing misuse and minimizing the development of resistance.
This review describes all of the important information about the antimicrobial stewardship: why, what, who, how, when, and where:
https://www.ncbi.nlm.nih.gov/pmc/articles/PMC3203003/
Core Elements of Hospital Antibiotic Stewardship Programs:
https://www.cdc.gov/antibiotic-use/core-elements/hospital.html

Copyright 2020 – AMRDETECTOOL